Strategic Alliances
Clinical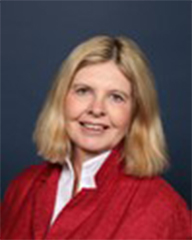 Catherine A. Wheeler Consulting, LLC
CATHERINE WHEELER, M.D.
Catherine Wheeler is a hematologist and oncologist with over 20 years of industry experience in Clinical Development. She has held senior level positions in Pharma and Biotech in early and late clinical development for both small molecule and biologic therapeutics and has particular expertise in new molecule projects going from Discovery into Phase 1. She has been responsible for medical strategy for compounds in clinical development as well as functional and cross-functional team leadership. Most recently she has been a consultant in pharmaceutical development for numerous companies and projects. Catherine was Chief Medical Officer and Senior Vice President for Clinical Development at Acetylon Pharmaceuticals Prior to Acetylon, Catherine was Site Head for Oncology Translational Medicine at Roche Pharmaceuticals. Prior to Roche, Catherine was Vice President for Strategic Planning and Business Development within the Oncology and Infection Therapeutic Area for AstraZeneca. Catherine received her Bachelor of Science Degree from Bennington College and her Medical Degree from the University of Illinois Medical Center. Her Residency in Medicine was at Beth Israel Hospital and she was on the staff of Beth Israel Deaconess, Dana-Farber Cancer Institute, and Harvard Medical School.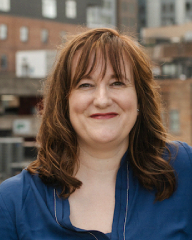 Boudicca Dx, LLC
KELLY GORDON, PH.D., MB, CEO
Dr. Gordon has worked in the oncology field for over 20 years and the diagnostics industry for over 10 years developing innovative biomarker and diagnostic testing products.  Dr. Gordon has experience working in both diagnostic and therapeutic companies driving the product development and regulatory strategy for high-value companion diagnostic assays, which include the multi-indication PD-L1 immunohistochemistry assays launched by Roche for the cancer immunotherapy TECENTRIQ and the pan-cancer genomics testing strategy for Loxo Oncology's VITRAKVI. Dr. Gordon runs a consulting firm Boudicca Dx., LLC. supporting clients with their biomarker testing and companion diagnostics strategies.  Dr. Gordon received her B.S. in Molecular and Cellular Biology from the University of Arizona, Ph.D. in Pharmacology from Duke University, and completed post-doctoral training in Cancer Biology at the Translational Genomics Research Institute and Arizona Cancer Center.  Dr. Gordon has hands-on experience analytically and clinically validating tests spanning genomic, proteomic and transcriptomic technologies. Dr. Gordon knows the regulatory pathways for clinical trial assays and in vitro diagnostics and has direct experience developing tests in accordance with CAP, CLIA, NYS-DOH, EU (IVDR), and US-FDA regulations. Dr. Gordon has led regulatory submissions and interactions to support both the investigational use (in clinical trials) and marketing of tests. https://www.boudiccadx.com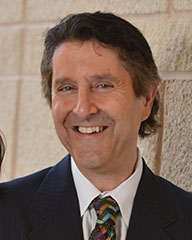 Aaron Bernstein Consulting, LLC
Dr. Aaron Bernstein has over 25 years of experience in the pharmaceutical industry leading the strategic planning of new drug applications to global health authorities. Aaron has played a lead role as the Project Manager of several New Drug Applications, Supplemental New Drug Applications, Investigational New Drug Applications. He has been the lead author on many Clinical Study Reports (Phases 1‑4), Integrated Summaries of Efficacy, Integrated Summaries of Safety, Summaries of Clinical Efficacy, Summaries of Clinical Safety, Protocols, Benefit/Risk Summaries, Investigator Brochures, and Health Authority Briefing Documents. The work of Aaron spans many therapeutic areas, most notably metabolic diseases, Hepatitis C, HIV/AIDS, cardiovascular disorders, infectious diseases, oncology, women's health, and type II diabetes mellitus. Aaron is a founding member and past president of the European Medical Writers Association. He is an active member of the American Medical Writers Association, where he frequently presents on topics of medical writing standards and processes, as well as, drug regulation and drug development. Aaron is a primary contributor in the development and publication of CORE Reference tool, a detailed companion to the ICH E3 guideline on Clinical Study Reports. Aaron received his Ph.D. in Human Anatomy and Cell Biology from the University of Maryland, Baltimore, MD.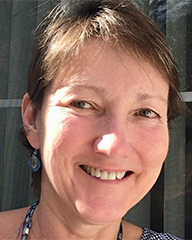 Mary Clark, LLC
Mary Clark has over 30 years of experience in medical and scientific writing focused on pharmaceutical regulatory documents or scientific/medical manuscripts for peer-reviewed journals. Mary has expertise in a number of therapeutic areas including pulmonary, oncology, cardiovascular, gastroenterology, immunology, pain management, CNS, orthopedics, infectious disease, and women's health. She also has a strong background in scientific research and statistics, having conducted studies in biological oceanography at the Smithsonian Institution while holding a doctoral fellowship. Mary earned her Master's Degree in Technical and Scientific Communication from Miami University of Ohio and a Bachelor's Degree in Biology from the University of Delaware.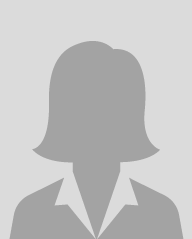 DC Writing LLC
Dianne Ciccone, B.S.N.
Dianne Ciccone is a Regulatory Medical Writer with over 20 years of pharmaceutical industry experience, including over 10 years of experience in leading the strategy, planning, and writing of clinical documents for US and International drug application dossiers. As an independent consultant, she is currently providing professional support to Advyzom. Prior to becoming an independent consultant, Dianne worked at Hoffmann-La Roche for 12 years where she was a Clinical Scientist, helping to design and conduct clinical trials from protocol initiation on through the entire study process; and an International Documentation Manager in Medical Writing, monitoring dossier progress and creating dossier strategy. Prior to joining Roche, Dianne was a Drug Safety Specialist at Berlex Laboratories (now Bayer AG), and a Clinical Research Nurse in a private physician's practice. Dianne is an RN who received her BA in English from Montclair University and her BSN from Fairleigh Dickinson University.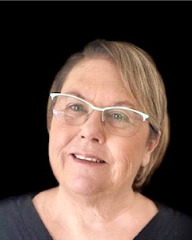 La Puerta Roja, LLC.
Hilary Sheevers, Ph.D.
Dr. Hilary Sheevers is a toxicology and strategic consultant to the pharmaceutical industry. She provides advice on nonclinical safety and strategic planning for drug development, gap analysis, and due diligence for in/out-licensing assets. She was previously at Janssen, Inc, founder and president of Aclairo pharmaceutical consultants, and a regulator at FDA, CDER. She currently is sole proprietor of La Puerta Roja LLC and continues to provide nonclinical worldwide safety strategy, study planning and monitoring recommendations, and regulatory interactions. She is an acknowledged worldwide expert in regulatory communications with health authorities, including simple regulatory filings to complex position papers with sophisticated scientific and regulatory discussions. Dr. Sheevers' experience includes virtually all therapeutic areas for biologics and small molecules.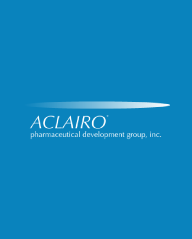 Aclairo
We have a strategic alliance with a world class regulatory group, Aclairo. Aclairo consultants are experts in FDA regulations and guidelines and provide insight into current regulatory interpretation at the FDA. http://www.aclairo.com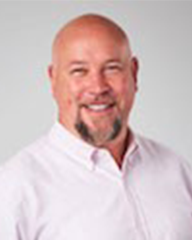 Colonial Consulting
TIM KACHMAR, M.S.
Tim Kachmar has 24 years of experience in Regulatory Affairs and has held various positions as a Senior Regulatory Affairs professional with significant FDA, EMA, MHRA, MPA, MEB and BfArM liaison experience. Tim specializes in CMC, global clinical trial initiation and submission project management. Tim's therapeutic categories include oncology, cardiovascular, antibiotics and medical imaging. Tim is Assistant Vice President in Regulatory Affairs and Quality Assurance for Regenacy Pharmaceuticals. Tim previously worked at Acetylon Pharmaceuticals as an Associate Vice President of Regulatory Affairs where he led the regulatory affairs team and provided regulatory leadership in the development of novel HDAC compounds. He also served as Senior Director of Regulatory Affairs and Quality Assurance at Verastem, Radius Health, Inc., and Mersana Therapeutics. Tim received his undergraduate degree and M.S. in Biology from the University of Massachusetts at Lowell.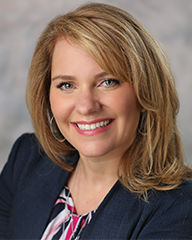 LM Drucker Consulting LLC
LISA DRUCKER, Pharm.D. MBA
Dr. Lisa Drucker has over 20 years of experience in Regulatory Affairs with focused expertise in ensuring medical products meet FDA requirements related to Advertising & Promotion and Labeling. She has extensive experience in interacting with the FDA Office of Prescription Drug Promotion (OPDP). She has built and optimized efficient business processes in electronic document management systems, especially for the Promotional and Medical Review Committees and Labeling Review Committee processes. Dr. Drucker has specific industry experience in hematology/oncology, supportive care, rare diseases, endocrinology, neurosciences, cardiovascular, anti-infectives, urology, women's health and pain management. She has supported over 15 product launches and advised US and Global Marketing teams on the development of strategic messaging that are competitive and compliant with FDA regulations. Dr. Drucker is an expert on FDA's Consistent with FDA Labeling Guidance and use of data in promotion that is not in FDA-approved labeling. She also has proficient expertise on FDAMA 114 regulations, 21st Century Cures Act, and FDA's Payer Guidance. Dr. Drucker held various positions in Regulatory Affairs at Celgene, Daiichi Sankyo, Novartis, Sanofi-Aventis and Johnson & Johnson. Dr. Drucker received her Doctor of Pharmacy degree with a Business Minor from University of Rhode Island, College of Pharmacy and her Masters in Business Administration from Rutgers Business School. She completed a Medical Information Post-Doctoral Fellowship with Rutgers University at Ortho-McNeil Pharmaceutical.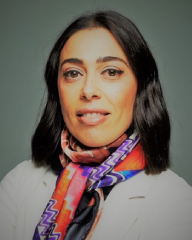 The Oberman Group, LLC
Jana Oberman, M.P.H., R.A.C.
Jana Oberman is a Regulatory Affairs Strategic Consultant based in Manhasset, NY.  Jana founded The Oberman Group, LLC in August 2022 after having served as Vice President, Global Regulatory Affairs at biotech startups EQRx, Inc. and Ovid Therapeutics Inc.   Prior to that, Jana held roles of increasing responsibility at Hoffmann-La Roche, Inc., where she served as a regulatory strategist for drug development teams focused on the Neuroscience, Ophthalmology & Rare Diseases (NORD) therapeutic areas. She considers herself deeply committed to fulfilling areas of high unmet medical need by addressing lack of treatment options, barriers to access, and financial toxicity associated with available therapies. Jana previously served as a member of the Steering Committee for the Women in Bio and Co-Chair of the Young Women in Bio Metro New York Chapter.   Currently she is a Life Science Entrepreneur Mentor at the Center for Biotechnology, NYS Center for Advanced Technology and a member of the Board of Directors of Eglevsky Ballet. Jana obtained her Bachelor of Science in Biopsychology and Cognitive Sciences from the University of Michigan at Ann Arbor and a Master of Public Health in Health Promotion and Disease Prevention from Columbia University Mailman School of Public Health. Jana also earned her Regulatory Affairs Certification in 2012 and in 2018 and completed a 200-hour Registered Yoga Teacher Training.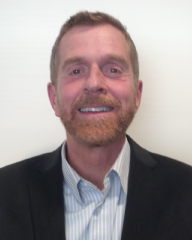 PILOT Rx LLC
Jeffrey Murray, MD, M.P.H
Dr. Jeffrey Murray is an internal medicine and infectious diseases physician who is currently an independent consultant for issues related to antiviral drug development through his consulting company, Pilot Rx LLC (launched 2021). He previously worked at the Division of Antiviral Drugs at the Food and Drug Administration (FDA) for 29 years, where he served as the Deputy Director for 20 years. During his service at FDA, he oversaw drug development and approval of numerous antivirals agents and was lead author or co-author on FDA guidance documents for the development of therapeutics for HIV, HCV, HBV, HDV, herpes simplex, influenza, RSV, and antiretroviral combinations intended for use under the PEPFAR (President's Plan for AIDS Relief) program. He spearheaded numerous initiatives to facilitate HIV drug development including: pathways for expedited development and approval of new versions of HIV drugs for use under PEPFAR, ways to streamline trials for multi-drug resistant patients living with HIV, and innovation of trial designs for HIV prevention. He also served as FDA's scientific lead for validating surrogate markers in HIV, HCV, and HBV drug development. Dr. Murray received his medical degree from The Ohio State University, and his MPH from George Washington University. He completed his infectious diseases fellowship at the University of Cincinnati.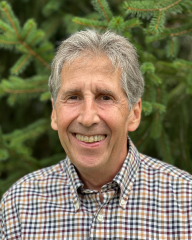 Roth PharmaReg LLC
John Roth, Ph.D.
Dr. John Roth is a regulatory strategic leader with more than 25 years of experience in the development and implementation of US and Global regulatory strategies for small molecule and biologic products across all phases of drug development. He has direct experience in gaining approvals for BLAs, NDAs and sNDAs, as well as IND submissions, FDA and Global Health Authority Meetings, Formal Dispute Resolution procedures, Orphan Drug development and expedited approval pathways including Breakthrough Therapy, Fast Track and Priority Review designations. His therapeutic areas of expertise include Endocrine and Metabolic, Infectious Disease, Immunology and Inflammation, and Rare Disease and Rare Blood Disorders.
Read full bio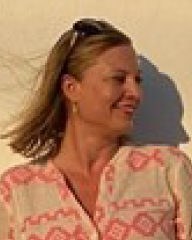 Therainnova AG, Switzerland
STEPHANIE KRUMHOLZ, PHARM.D./DR. RER. MEDIC
Dr. Stephanie Krumholz is Founder and CEO of therainnova AG, Switzerland. Dr. Krumholz is an entrepreneur and a regulatory leader with about 20 years of experience in developing and implementing regulatory strategies focusing on EU, Switzerland and certain ROW countries. She supports companies in shaping the regulatory environment across therapeutic areas from early development through filing submissions and up to providing post-marketing support in those markets. Dr. Krumholz has served as EU regulatory lead, US regulatory lead, and Global Regulatory Leader in various NDA /BLA / MAA submissions across several jurisdictions. Her experience includes providing international strategic development plans, labelling analysis, paediatric programs, as well as leading Health Authority meetings with EU, Swiss, US and certain ROW Health Authorities including managing two FDA Advisory Committees and several EU Scientific Advise meetings. In addition, Dr. Krumholz has successfully managed critical issues and safety related changes across a variety of projects. She supports companies in Switzerland to gain marketing approvals through identifying the most optimal filing pathway while within Switzerland, in parallel, advising the clients in the local requirement (QMS) when acting as Swiss Marketing Authorisation Holder.
Read full bio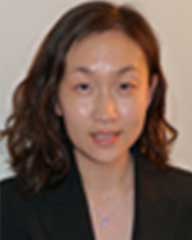 YRS Consulting, LLC
KAREN H. NOH, R.PH., PHARM.D.
Dr. Noh is a regulatory leader with experience in developing and implementing regulatory strategies for both drug and biologic products in all phases of drug development, including marketed products. She has served as the US regulatory lead for various development programs and has been involved in INDs, and NDA/BLA filings including major efficacy supplements. Her experience includes developing global strategic regulatory development plans, labeling analysis, pediatric programs, as well as leading Health Authority meetings.
Read full bio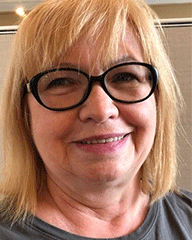 ZASADDYM V SAJ, LLC
Lana Rutitskaya has over 10 years of experience in Regulatory Submissions in the Pharmaceutical area. Lana worked at DSI Pharmaceuticals as a Lead Dossier Specialist in Regulatory Operations. Lana was responsible for preparing and publishing a variety of submissions for IND's/NDA's, Annual Reports, Briefing Packages, CMC supplements, Protocol and Information Amendments and CSR's. She is proficient in publishing eCTD submissions using Lorenz DocuBridge, Octagon Viewpoint, MS Office Suite, Adobe Orifessional and ISI Toolbox, as well as preparing paper submissions. Lana has a BS in Electrical Engineering and a Certificate in Computer Programming and Design Technique.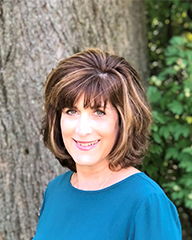 Sharon Nazimek, LLC
Sharon has over 25 years of combined Regulatory Document and Submission Publishing in the pharmaceutical industry. Sharon has worked as a Lead Dossier Specialist in Regulatory Operations/Submissions where she performed and oversaw preparation of submissions to the FDA in both electronic and paper format for IND's/NDA's such as initial INDs, Annual Reports, Briefing Packages, CMC supplements, Protocol and Information Amendments, CSRs and OPDP. She is proficient in publishing eCTD submissions using Lorenz docuBridge, MS Word, and Adobe Acrobat Professional with ISI Toolbox. Sharon is highly focused on the client and can provide pre-submission document publishing and submission support offering frequent communication and close collaboration to meet needs and timelines.
Prior to joining Advyzom as a consultant in Regulatory Operations and submissions, Sharon held positions within Regulatory Operations at Mallinckrodt Pharmaceuticals, Daiichi Sankyo, Inc., and Hoffmann-La Roche Inc. /Genentech.